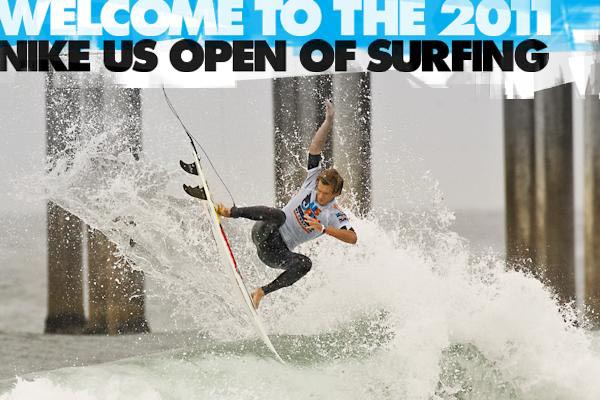 For the fith year in a row G-Shock are the official timepiece supplier to the US Open Of Surfing. The event takes place between July 30th and August 7th 2011 and is one of the best attended events with over 500,000 spectators in attendance.
The Open is more than just surfing with some of the world's best skaters and BMXers in attendance (on land).
"By being a part of the U.S. Open, we are able to bring more awareness to the Casio G-Shock brand while supporting the ever-evolving surf community," said Shigenori Itoh, CEO of Casio America. "We are pleased to be a part of one of the biggest surf competitions in the world."
G-Shock have a large presence this year with a booth featuring giveaways, contests and multiple autograph signing sessions with Casio G-Shock pro athletes, surfer's Gabe Kling, Joel Centeio, Erica Hosseini, BMX rider Nigel Sylvester Sylvester and skateboarder Stevie Williams. Casio will also be taking the wraps off the new Black x Gold series, latest In4mation x G-Shock collab and the Globe x G-Shock collaborative kit consisting of a dual branded watch, skateboard and sneakers.
In addition to the daily booth excitement, on August 3rd, G-Shock, in collaboration with GLOBE, will premier the film, Year Zero, a modern take on high performance surfing set in a post-apocalyptic world. It tells a story of a band of renegade surfers, including Dion Agius, Yadin Nicol, Nate Tyler, Taj Burrow, CJ Hobgood and Damien Hobgood on a road trip through the apocalypse in search of waves, women, and good times.
Check the US Open of Surfing site here.