Japanese news site
mynavi
managed to get a hands on demo with the new G-Shock GB-6900 Bluetooth watch and the Anrdoid Docomo / Next Media PP N-01D smartphone at CES 2012 in Las Vegas.
Mynavi confirmed the new Casio GB-6900 is equipped with the
Bluetooth Low Energy (BLE)
feature which is a part of the new Bluetooth 4.0 standard. The original translated Casio Japan
GB-6900 press release can be found here
. As such the new GB-6900 will only be compatible with a Bluetooth 4.0 enabled handsets of which there are relatively few currently. News is already out the GB-6900 will be compatible with the
Japanese Docomo / Next Media PP N-01D smartphone
(which runs Anroid) but we would also expect it to be compatible with the iPhone 4S and Motorola Razr DROID (another Android handset). We're sure as soon as it hits Japan someone will test the GB-6900 with the iPhone 4S - let us know if you do !
The CES demo showed the G-Shock GB-6900 going through it's paces as follows.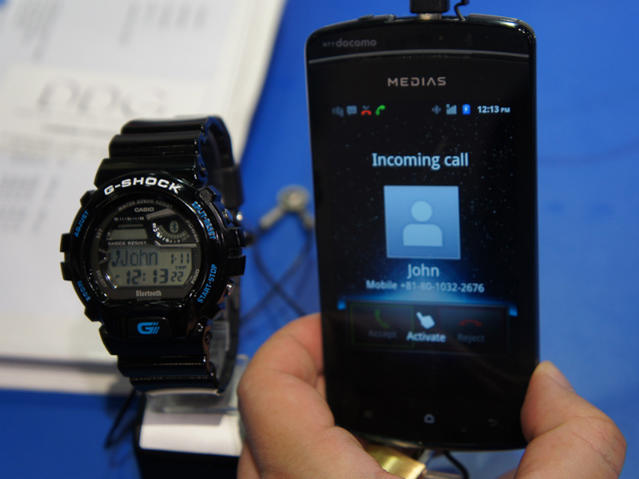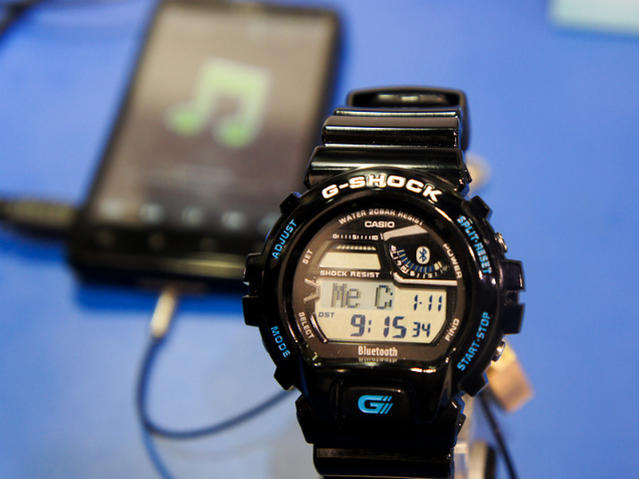 ANPS -
Alert Notification Profile. In the image above the GB-6900 can be seen showing caller ID on the watch screen - cool! The watch should also be able to display details of SMS sender and email sender. The demo also showed the GB-6900 displaying the title of a music track being played by the phone.
TIP -
Time Profile . The GB-6900 can pickup the correct time and time zone from other bluetooth enabled devices such as a laptop.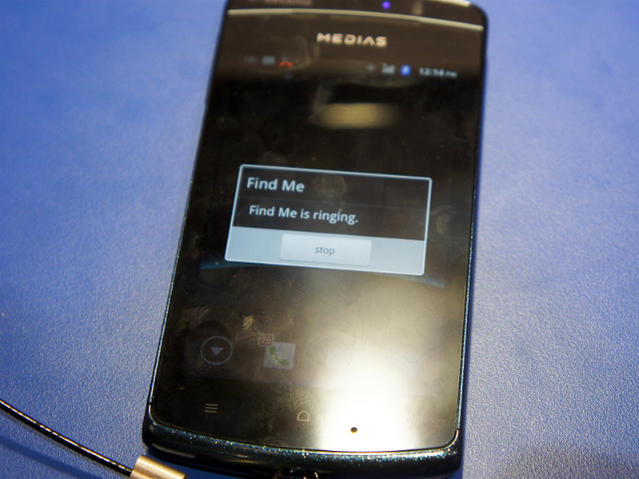 FMP -
Find Me Profile. The GB-6900 can be used to find your missing smartphone assuming it's in range. The FMP feature can be seen action in the images above.

PAS -
Phone Alert Status. The phone ringer can be turned off by tapping the GB-6900 - we aren't clear from the article if it's necessary to tap the GB-6900 screen or button to switch off the smartphone ringer.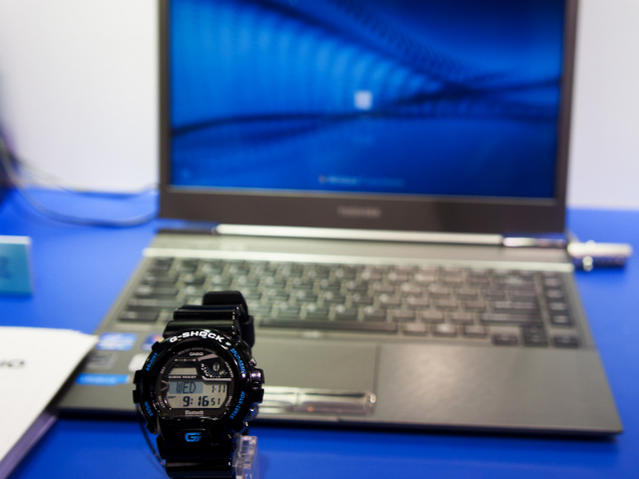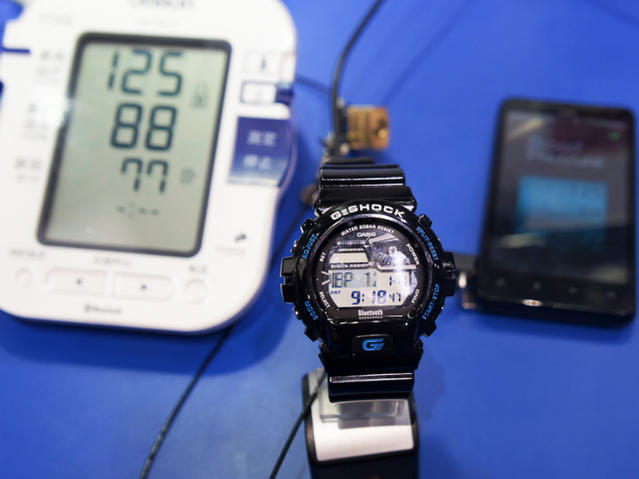 Casio also showed off the GB-6900 interacting with other devices and showed details of what the watch might be able to do over Bluetooth 4.0 in the future. Casio had a demo of the GB-6900 connected to a laptop, apparently the G-Shock can be used to login and logoff your PC! The GB-6900 was also shown connected to a Bluetooth 4.0 enabled blood pressure monitor.
We will bring you more details of the GB-6900 as we get them, hopefully the watch will hit Japan in March

Thanks to mynavi for the news