The latest addition to the G-Shock aviator series is the G-Shock GW-A1000 series which is due for release April and May 2012. The big news on the range topping GW-A1000 is the (expected) use of Casio's all new Smart Access system, the first time this system has been seen on a G-Shock model. The "Smart Access" system drives the three main hands independently thus allowing rapid hand movement and almost seamless switching between functions, further the crown also operates as a button. Previously this system has been seen on the
EQW-A1000 Edifice
,
ProTrek PRX-7000T
and Oceanus OCW-T1000 Series. The watch also features Triple G Resist as seen on the
G-Shock GW-4000
, multiband6, mineral glass crystal and all the normal G-Shock features.
Initially three models are slated for release.
Royal Air Force x G-Shock GW-A1000RAF-1AJR as previewed last month. This model is a collaboration with the UK's Royal Air Force and features custom packaging and a resin strap.
G-Shock GW-A1000D-1AJF which features a stainless bracelet.
G-Shock GW-A1000-1AJF which features a resin strap.
Pricing and images below.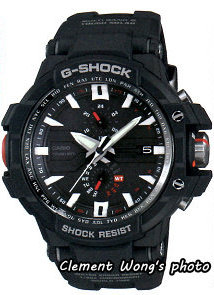 G-Shock GW-A1000-1AJF
- ¥56700 (approx USD$700, £445)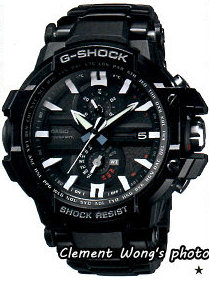 G-Shock GW-A1000-1AJF
- ¥71400 (approx USD$880, £560)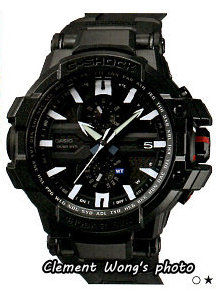 Royal Air Force x G-Shock GW-A1000RAF-1AJR
- ¥67200 (approx USD$830, £525)