Casio Japan have today announced nine new G-Shock models set for release in July 2012. The big news from this month is the three G-Shock GW-A1000 Smart Access models including the RAF collaboration being released. Read on for full details....
The highly anticipated G-Shock GW-A1000 Smart Access range are finally released, we originally previewed the GW-A1000 line back in March so the wait has been a long one! The range topping aviator is initially released in three variants, the G-Shock GW-A1000-1AJF which features a resin band (and is the 'vanilla' model), the G-Shock GW-A1000D-1AJF which features a metal bracelet and the RAF x G-Shock GW-A1000RAF-1AJR which is the much anticipated Royal Air Force collaboration. For a more in depth look at the G-shock GW-A1000 line check the Casio Japan GW-A1000 press release.
G-Shock have collaborated with New York graphic artist and regular Comme des Garçons designer Filip Pagowski to release the LOVE POWER OF FASHION x G-Shock DW-5600LP-1JR. From the Japanese press release it looks like some of the proceeds from sale support Japanese Earthquake charities. The watch features a signature distinctive design to the dial, custom EL and packaging.
The Rose Gold series is released with three ani-digi models in the initial line up. All feature distinctive Rose Gold colored details to the dial and case. The models are the G-Shock GA-110RG-1AJF, G-Shock GA-110RG-7AJF and GA-200RG-1AJF.
The July line up is completed by two multiband6 Sky Cockpit aviators. Both the G-Shock GW-3500B-1A2JF and G-Shock GW-4000-1A2JF feature blue details to the dials and black resin bands.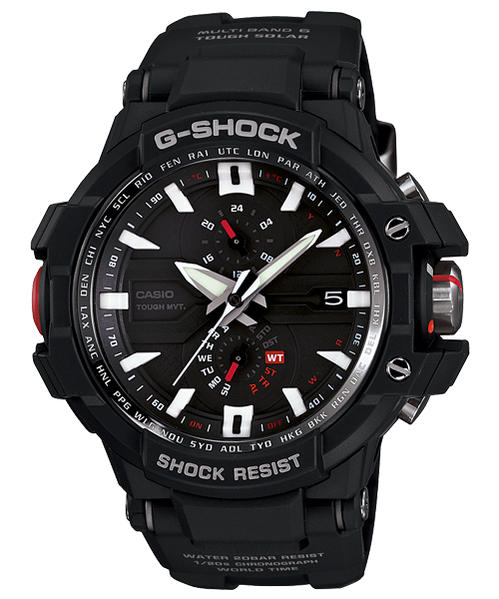 G-Shock GW-A1000-1AJF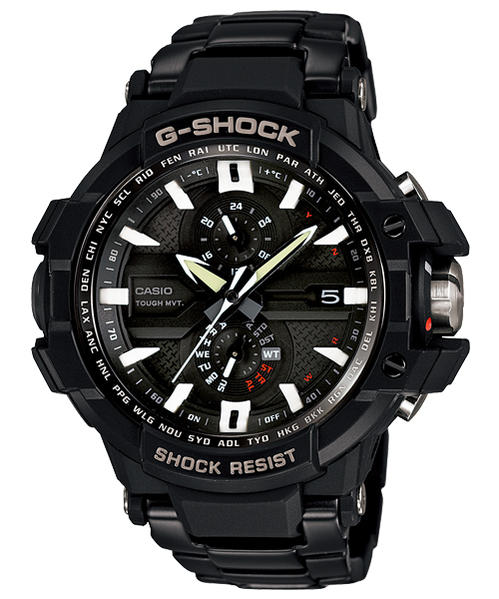 G-Shock GW-A1000D-1AJF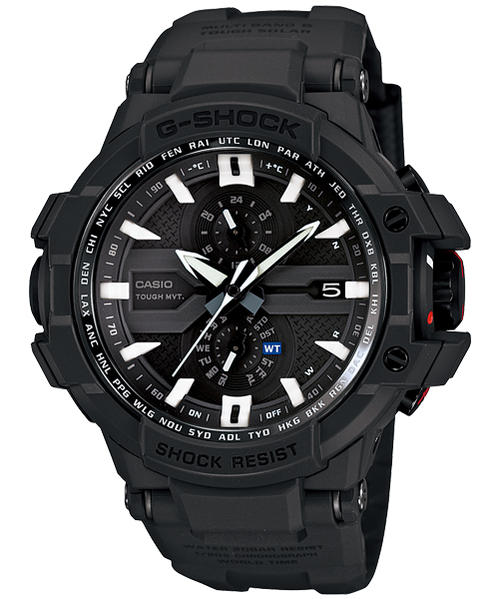 Royal Air Force x G-Shock GW-A1000RAF-1AJR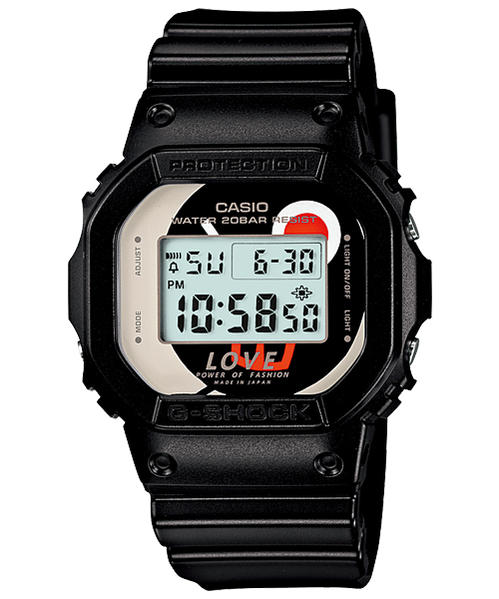 LOVE POWER OF FASHION x G-Shock DW-5600LP-1JR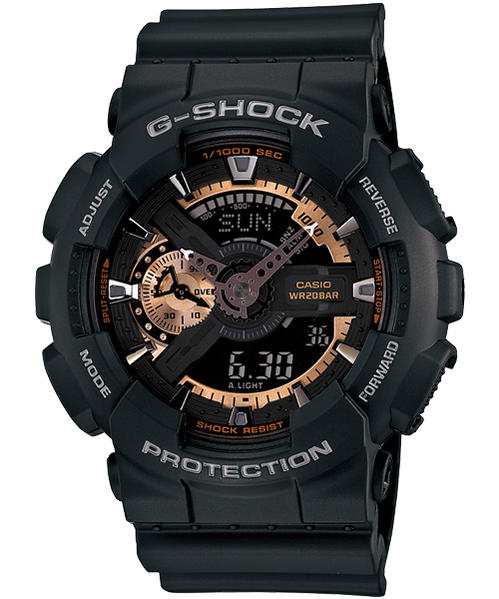 G-Shock GA-110RG-1AJF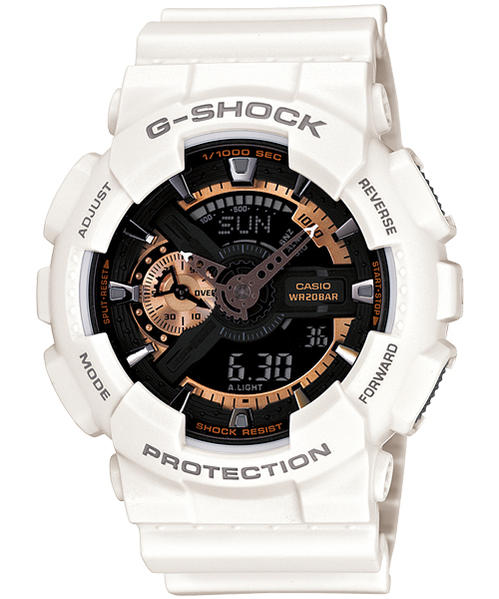 G-Shock GA-110RG-7AJF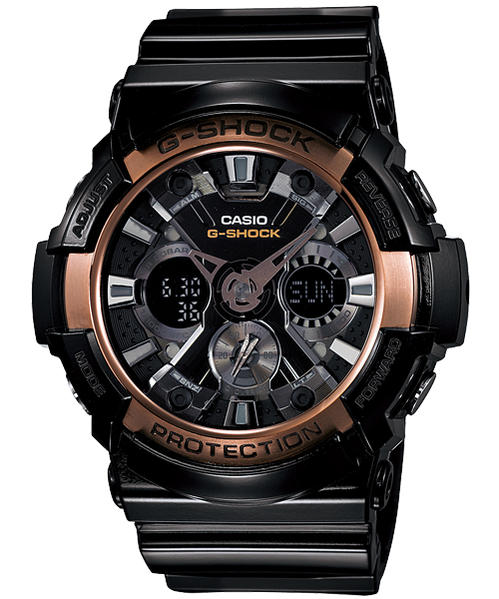 G-Shock GA-200RG-1AJF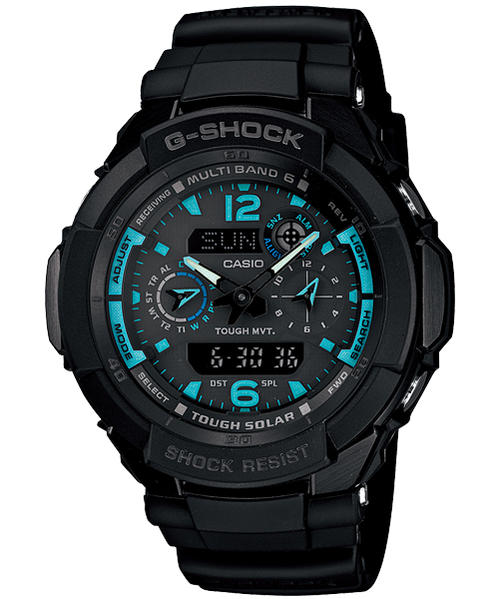 G-Shock GW-3500B-1A2JF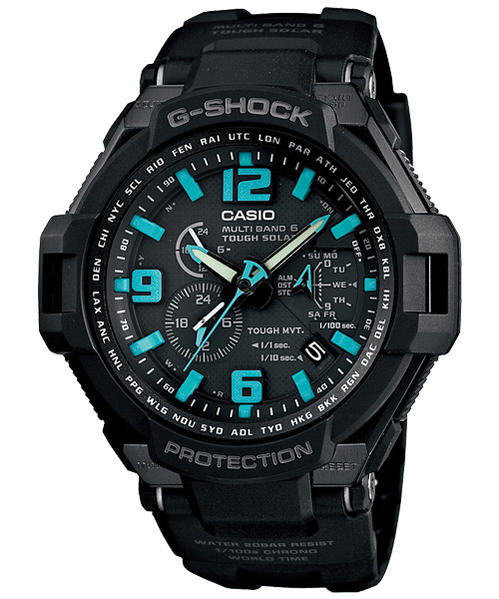 G-Shock GW-4000-1A2JF
Thanks to Casio Japan for the news