Sometimes, it's more comfortable to get time with hands instead of full digital numbers...
So I decided to buy another G-shock watch with combined display (at the beginning a GW-2500 was my favourite, but I remember troubles I had with a GW-2000 many years ago).
This time, I've taken a beautiful watch from the AWG series.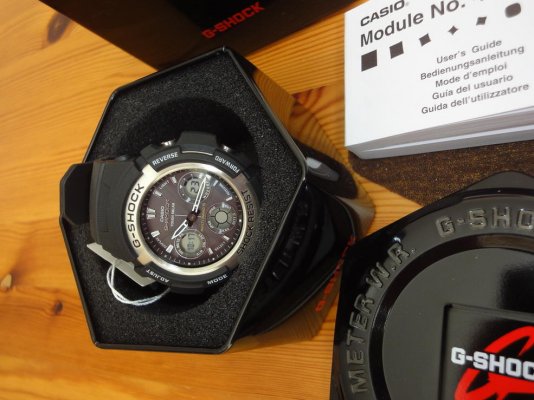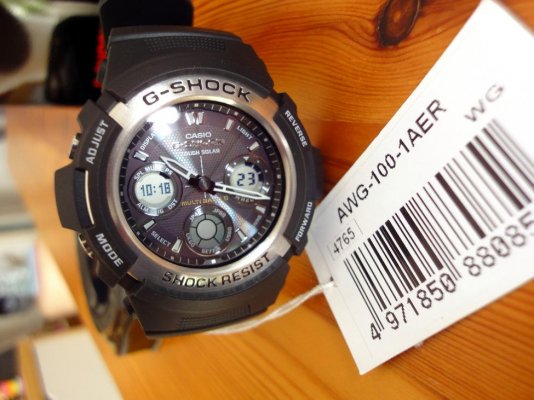 Very very easy to set (user's manual is only 6 printed pages), I managed all functions then received the calibration signal (from Germany).
More photos soon (if requested, of course)