Hi everybody,
Just received today, I'd like to show you my last G-Shock
It's not the most recent one because a second 30th G-Shock Anniversary series has been announced.
First thing, this red colour case is really amazing, much more than expected. Not so easy to reproduce on photos, the reality appears like a good surprise.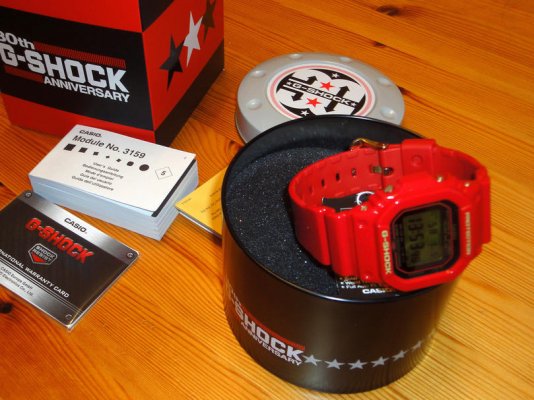 Nothing special to mention inside, the well know 3159 module is as efficient as usual.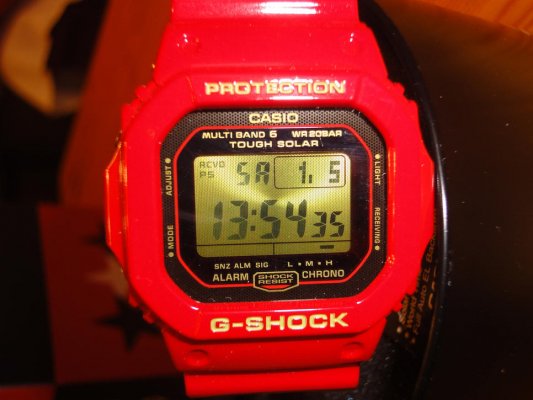 Just notice the "new" dial which displays small dark dots. I haven't seen such particularity before with my other G-Shocks. In my opinion, it should be slightly more comfortable to read wherever the light comes from.
To be confirmed with time.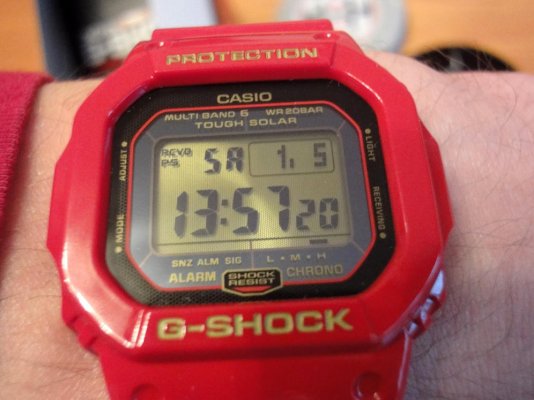 Without flash light, that famous red resin looks (a little bit) better