Casio / G-Shock Japan have released official apps for both the iphone and android. This guide sets out how to install the Japan only Android app onto your Android phone. When installed you get a cool DW-5600 Firefox clock widget, G-Shock launcher, G-shock wallpaper, G-shock live wallpaper and twitter(!) client.
1. The official page for the app is here >
http://g-shock.jp/app/
and here >
https://market.android.com/details?id=jp.co.casio.gshock
. You cannot install this app in the UK or US. I'd think this also holds true for everywhere expect Japan - believe it to be Japan only.
2. Do not install this app >
https://market.android.com/details?id=ncmcs.jp.android.app.campaign.mediast
. Think this is the app for the GB-6900. It should install anywhere but did nothing for me at least.
3. In order to install a Japanese app you'll need to have your phone rooted
**WARNING - Do not proceed unless you know what you are doing or don't care what happens to your phone **
. This is dealt with elsewhere in great depth, try google.
3. Install the app 'Market Enabler' >
https://market.android.com/details?id=ch.racic.android.marketenabler
4. Once installed open 'Market Enabler', make a note of your current market ID, go to 'set custom' and enter 44004 into the box. Click 'Set to this values'. This sets your phone up so Market thinks your phone is on softcom Japan. Probably any Japanese operator would work.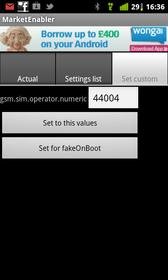 5. Open Market - everything should be in Japanese.
6. Search for the app. It didn't show for me when searching for G-Shock for some reason. Rather I searched for Casio, opened the protrek app and the G-Shock app was listed as an alternative. Anyhow when you find it you should see this. Click install.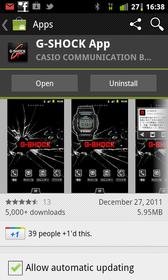 7. This is what you should see. The newly installed G-Shock app, in English too! Don't forget to return your phone to the correct market using 'Market Enabler'.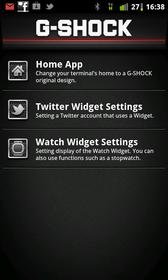 8. You get the following wallpapers, two normal and one live which reads the sensors (and makes the phone slow and eats battery - but it looks cool). You can also see the custom G-shock launcher.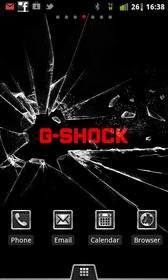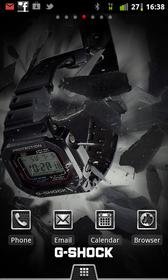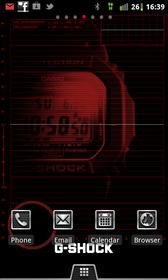 9. Clock widget, probably my fave bit of the app and the only thing I'll actually use. Stopwatch, alarm and timer included.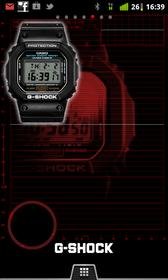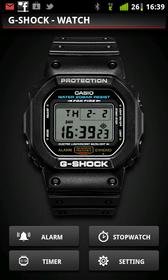 10. Finally the twitter client. Hmm.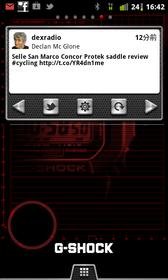 Anyhow, hope you find this little guide useful