With work drying up at the moment and cash reserves running low this is reluctantly for sale along with another five Frogs: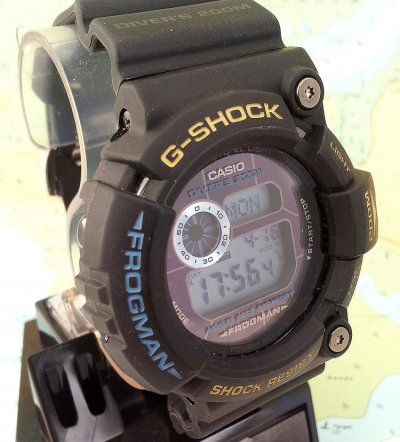 What is it?
A combination of :
-GW-200MS (Military Frog) Case (the one that is blacked out with gloss black buttons)
-GW-200TC (Triple Crown Blue version) solar panel with the blue eye
-GW-200TC (Triple Crown Blue version bezel) (but the bezel screws and pegs have been changed out for the darker Master Blue bezel parts)
-GW-225C (Master Blue) LCD
-GW-225C (Master Blue) Band (Brand new band)

This watch has been worn maybe 3 times.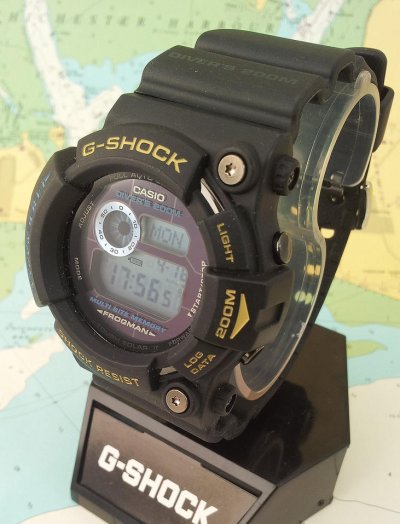 Stand is NOT included nor is dust.
No box or manual for this one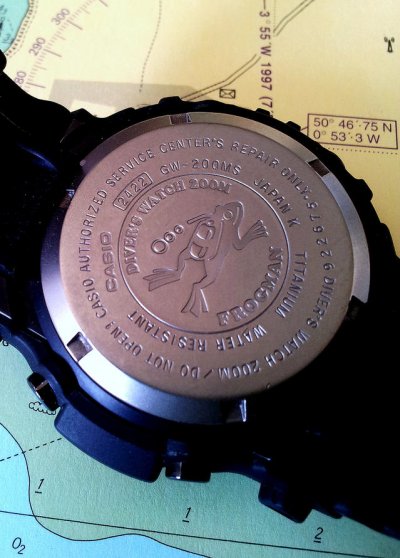 The watch will be well packed and promptly dispatched. Cost including RMSD to UK address £275.00
For countries other than UK please ask for price including postage. Any customs/import duties are the responsibility of the buyer.
Bank transfer preferred, cash if meeting me at GSW on 21 April. PayPal as a last resort, definitely no Western Union or 419 malarkey thanks.