Following on for the '
plans for 2012
' thread wondered what people's highlights were of 2011
On a personal level highlights would be
*Getting the site up and running earlier in the year having had the idea knocking about since 2008.
*Finally getting another Frog, the
GW-200Z 'Final Frogman'
*Also scoring a DW-5025 Rising White. I'd purchased one for a friend in Japan back when they were released, sadly the store only had one in so ended up doing the decent thing. All good things come to those that wait though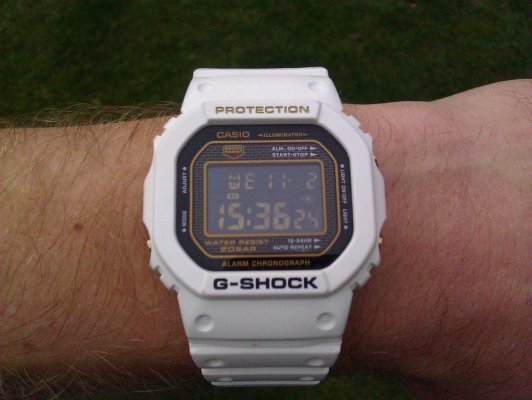 On a more general level I'd say
*The release of the new
GW-9300 Mudman
. Still covet one
*Plenty of interesting collaborations as ever, liking the
GD-100NS-7 Nigel Sylvester
and of course
Dee & Ricky x G-Shock GA-111DR-7
.